ACOPALYPSE 1977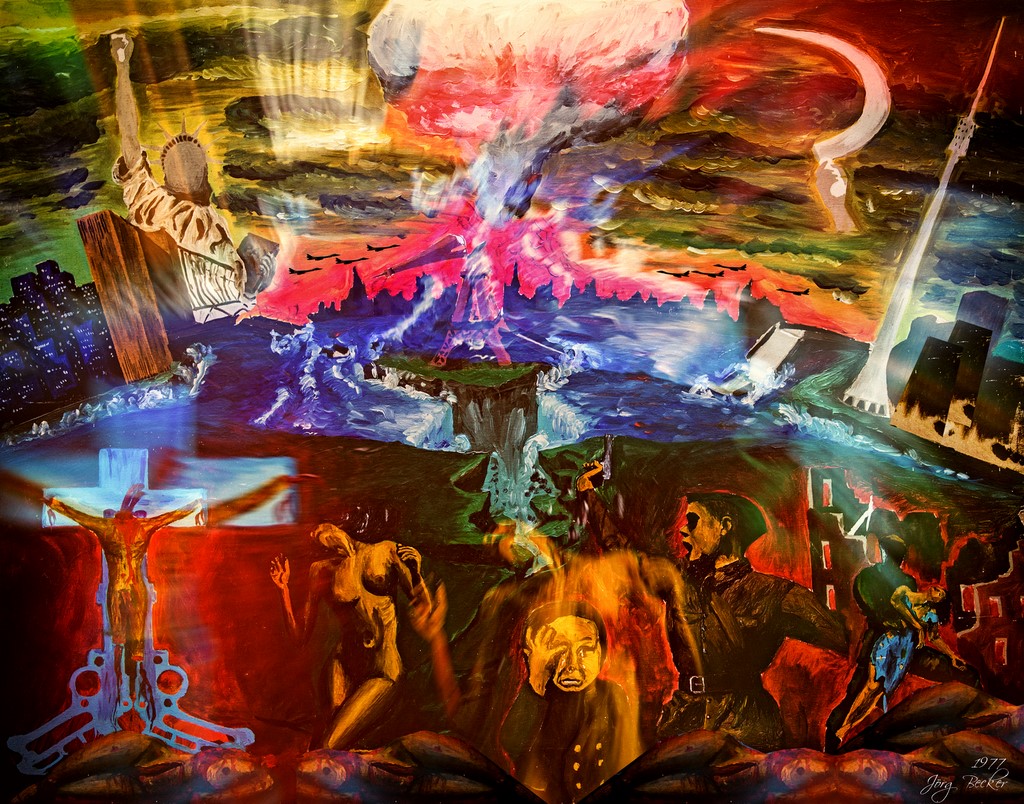 | | |
| --- | --- |
| Price: | 2500,00 € |
| Reference: | 111-001 |
ARTWORK TYPE
DIMENSIONS
TECHNIQUES
SUPPORT OR SURFACE
FRAMING
READY TO HANG

4/3 - 160 / 120 / 3 cm
Light Painting, Non Manipulated Photography
Linen Canvas
No
Painting from 1977. The original ist not for sale! Only as one-off art print!
Numbered and hand signed by artist with a certificate of authenticity.
At the age of 18 years, I have painted this picture in view of the prevailing situation in the world from 1977
Création Painter from the series: «images against war»


Please, consider that the colour of the picture on the monitor can deviate from the original.